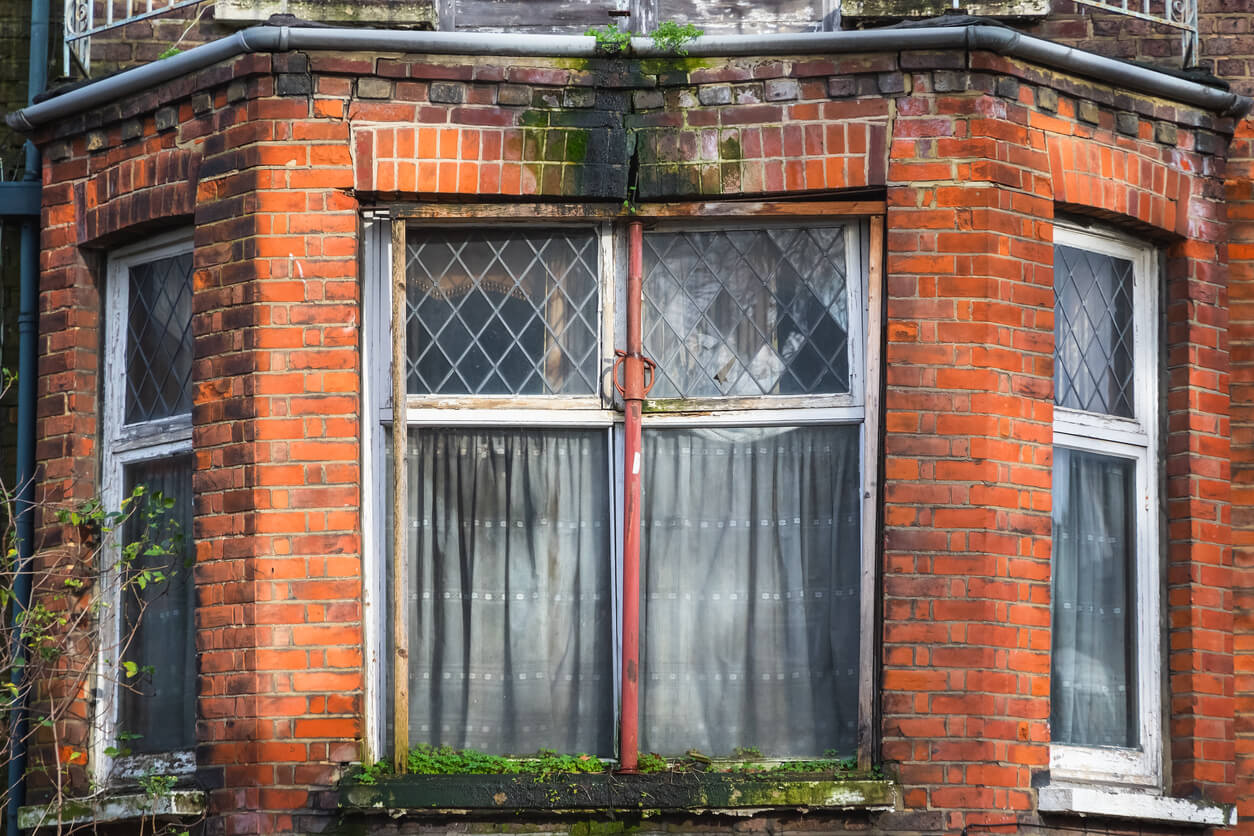 Windows protect you and your house from extreme weather conditions. If they are damaged, it will be hard to maintain a comfortable home temperature with a rise in energy bills due to increased heating and cooling equipment usage.
Award-winning window installer Woodbridge Home Solutions describes some of these warning signs below.
Signs that Your Windows Need to Be Replaced:
1. Condensation Between the Panes of the Glass
If you notice window condensation between panes, this could mean that the seals on the double or triple-pane window are failing or are already damaged, allowing outside air to enter. Moisture is stuck between the panes and condenses into droplets or becomes cloudy. This can be resolved by changing the window panes or replacing the windows.
2. Condensation in the Center of the Glass
You may be experiencing a gas leak. During the manufacturing process, argon may escape between the two panes or settle at the bottom of the window, which causes the glass to bend inward. This typically causes a rainbow effect and scratch marks inside the unit where two panes touch.
Argon acts as an insulator; windows can easily let heat through without it. It is strongly advised to change your window completely. This problem is easily solved if you are covered by a lifetime labor and manufacturer's warranty like what replacement windows expert Woodbridge Home Solutions provides.
3. Hard to Open Double-Hung Window
Dampness and humidity can cause your wood windows to swell and make them hard to open. Once the temperature changes, your window may start working right again. To make sure your window operates well all the time, gently sand down the wood panes.
4. Water Leakage Around the Window
If your window is closed tightly, but water is still getting in, especially at the top, you've got a bigger problem. The water leak is not from the window and might be dripping from the other parts of the exterior, like the roof and siding.
5. Drafty Windows
You have to replace panes or weatherstripping around the sashes. The air enters through the glass in the window, which usually has something to do with its style. You can solve this issue by switching to more energy-efficient windows.
6. Structural Damage
Wood window systems with rotten frames should be replaced as soon as possible. They can be a security liability. The gaps created by the damaged frames leak conditioned air out, which can be an energy drain.
7. Poor Window Insulation
Speaking of wasting energy, single-pane units shouldn't have a place in American households. They offer little or no resistance to heat transfer, causing your HVAC equipment to run more frequently as your home's indoor temperature keeps fluctuating.
8. Demanding Maintenance
One of the unique benefits of getting new windows is eliminating the need for periodic scraping and painting. Modern products, especially those framed with vinyl, maintain their finish for long periods.
9. Minimal Daylighting
The downside of tinting the window glass goes beyond limited views. The reflective film can restrict the entry of visible light, robbing your rooms of free illumination. Energy-efficient units have low-E coatings that block the sun's infrared and ultraviolet rays but let the sunshine in simultaneously.
Replacing Windows in Poor Condition
Vinyl replacement windows from Woodbridge Home Solutions are one of the most energy-efficient options in the market. With good-quality windows, you can avoid drafts, save more on energy bills and improve your home's comfort.
Our team helps homeowners replace windows in Amarillo, Lubbock, and Dallas, TX. Contact us today to learn more about our services.