Doors


Entry doors, exterior doors, and front doors are not only expected to enhance a house's aesthetic appeal for welcoming guests but also to be the first line of defense against potential intruders. Front entry doors are an important element in making a good first impression, but home improvement professionals would agree that front doors are also crucial to your family's safety and security.
If you need to replace your front door or exterior doors, turn to Woodbridge Home Solutions for professionally installed steel entry doors designed with security, style, and energy efficiency in mind. Our entry door experts will help you choose the right exterior door to match your tastes and needs, whether you prefer the warm look of windows in your entrance, the traditional appeal of a solid entry door, or the versatility of a storm entry door.
We'll help you choose a beautiful front entry door or patio door that will improve your home's curb appeal!
Your exterior entry doors should match the architectural style of your home. Woodbridge Home Solutions will help you find the perfect door to create an elegant and upscale entryway that is beautiful and inviting. Of course, we offer all types of exterior entry doors. We can help you select new sliding French doors, sliding glass doors, and hinged patio doors that can improve your home's interior and exterior design.
Many exterior door options
We offer all types of style, design, and color options for our entry doors. We know that the choices are overwhelming, which is why we offer the Woodbridge Home Solutions Project Visualizer to help you select the perfect front door for your home based on a model in the style of your home or a photograph you provide. You'll love to see how a new front door can transform the entire look of your home!
Our variety of door styles include: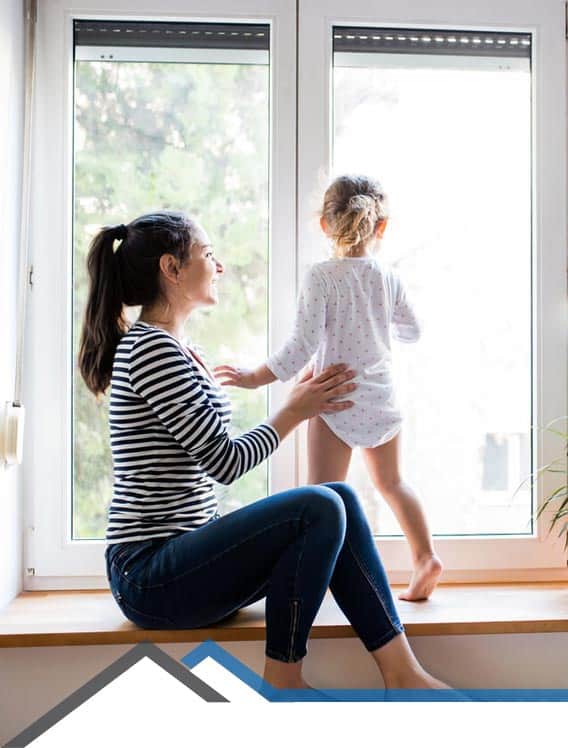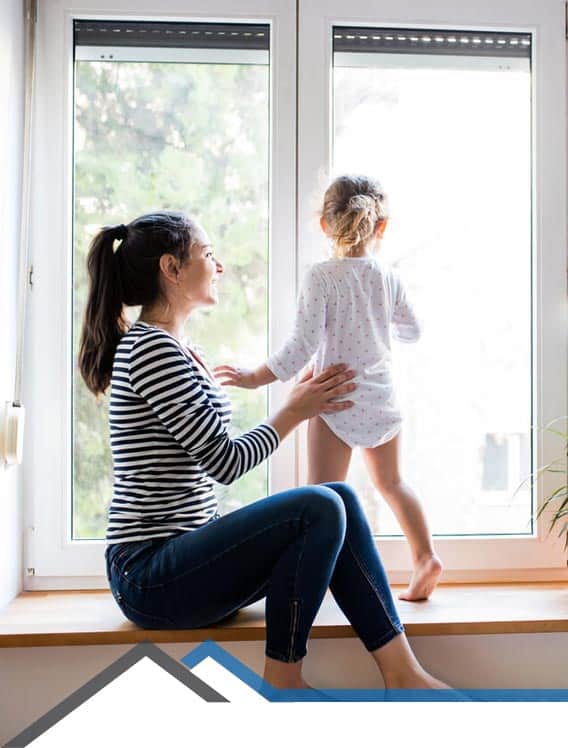 Let us help you choose replacement doors that will improve your home's energy efficiency.
Your replacement doors won't only improve the looks of your home. They can also lower your heating and cooling bills. Our installation teams use state-of-the-art weather-stripping, insulating adhesives, and foam fillers to significantly improve the energy efficiency of your home entry doors. This makes it more affordable to heat and cool your house and helps ease the burden on your overworked HVAC system.
The composite endcaps that our crews install on both the top and bottom of each door also improve your doors' energy efficiency and longevity. All of these practices make it easier to enjoy a constant, comfortable temperature in your home.
Feel more secure with new patio doors installed in your home by true professionals.
We understand that you want a beautiful entryway inviting to your guests but also offers a solid barrier to unwanted intruders. The staff at Woodbridge Home Solutions cares about your family's safety, which is why we can help you select beautiful exterior doors that are reinforced with high-end locks and deadbolts that will keep out intruders.
Our steel doors are made with 20-gauge steel, which includes 49 percent more steel than a standard door on the market. We also use rigid composite lock blocks that reinforce the maximum-security deadbolt on your exterior doors.
Your new replacement doors will also offer superior durability, with heavy-duty vinyl frames and steel-reinforced door panels. As a result, you'll be able to enjoy an unobstructed view of your yard or patio while feeling safe, secure, and comfortable.
Woodbridge Home Solutions
You can rest assured that your purchase is protected since every new door is backed by a lifetime transferable warranty on labor and materials that even covers glass breakage.
Learn more about how to improve the beauty, efficiency, and security of your home at the best prices by contacting Woodbridge Home Solutions today. Request an estimate of our low monthly financing options for entry door replacement to homeowners with approved credit.
Frequently Asked Questions


"*" indicates required fields
What Our Customers Are Saying


"In the 10+ years I've worked in the Window/Door business, I can honestly say you will not find a more well-rounded company from start to finish."
"The windows are amazing and the installation team was very professional and knowledgeable. I couldn't ask for any better."
"They were on time, efficient, and worked hard. I love my new windows, the difference was immediately noticable."